Sydney Market Report 28th July 2020.
Comments Off

on Sydney Market Report 28th July 2020.
VEGETABLES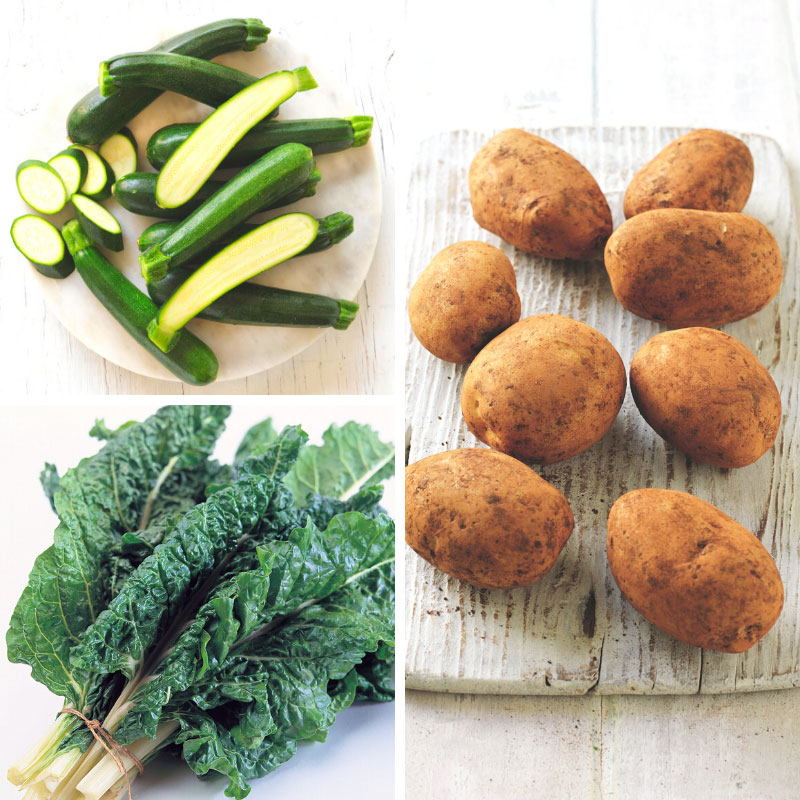 Creamy mashed potatoes are a family favourite and so delicious served with a winter casserole. Look for specials on 4 kilo bags of brushed potatoes for $5-$7. Sold loose Desiree, washed or brushed potatoes are $2-$3 a kilo.
Mild sweeter tasting leeks are ideal for flavouring casseroles, like this leek, potato and chicken casserole, soups and egg-based dishes such as quiche and frittata. Leeks are $3-$3.50 each depending on size.
Nutritious Brussels sprouts are full of goodness, and the quality is superb, expect to pay $6-$7 a kilo.
English spinach is milder in flavour than silverbeet, its vibrant green leaves and tender stems are delicious. Add baby spinach leaves to an omelette or combine baby spinach leaves with toasted pine nuts, crispy bacon and shaved parmesan. Drizzle with oil and lemon juice, toss gently and serve. At $1.50-$2 a bunch, spinach is a thrifty buy. Or be bold and use silverbeet in cheese pies or nourishing soups. Silverbeet is $1.50-$2a bunch.
Stir-fries should be brimming with fresh produce, making them super healthy and the ideal meal for busy people. Toss a medley of Asian leafy greens such as bok choy, gai lum and choy sum with marinated beef or chicken this week. Locally grown Asian greens are inexpensive super nutritious and versatile. Expect to pay $2-$3 a bunch.
Fennel is a top buy at $1.50-$2.50 a bulb, depending on size. Add sliced fennel to rich meat or chicken casseroles for texture and flavour. Pan-fry with fish or thinly slice and toss shredded fennel into a salad with parmesan. Use the feathery leaves instead of dill in recipes.
Stock up on basics like carrots at $1.50-$2.50 a kilo and brown onions $2-$2.50 a kilo, both these veggies are essential for making winter soups and casseroles.
Premium quality large snow-white cauliflowers are a bargain at $3-$4 a head. Cut ahead of cauliflower into large slices (to make cauliflower steaks) Pan fry or roast until tender. This flavoursome Cauliflower, spinach & chickpea curry is perfect for a meatless meal.
Zucchini may be mild tasting; however, they are incredibly versatile and suitable for combining with a myriad of flavours to creating scrumptious meals. Pick up a kilo of zucchini this week and whip up a delicious zucchini based meal this week. Zucchini are $3-$5 a kilo.
FRUIT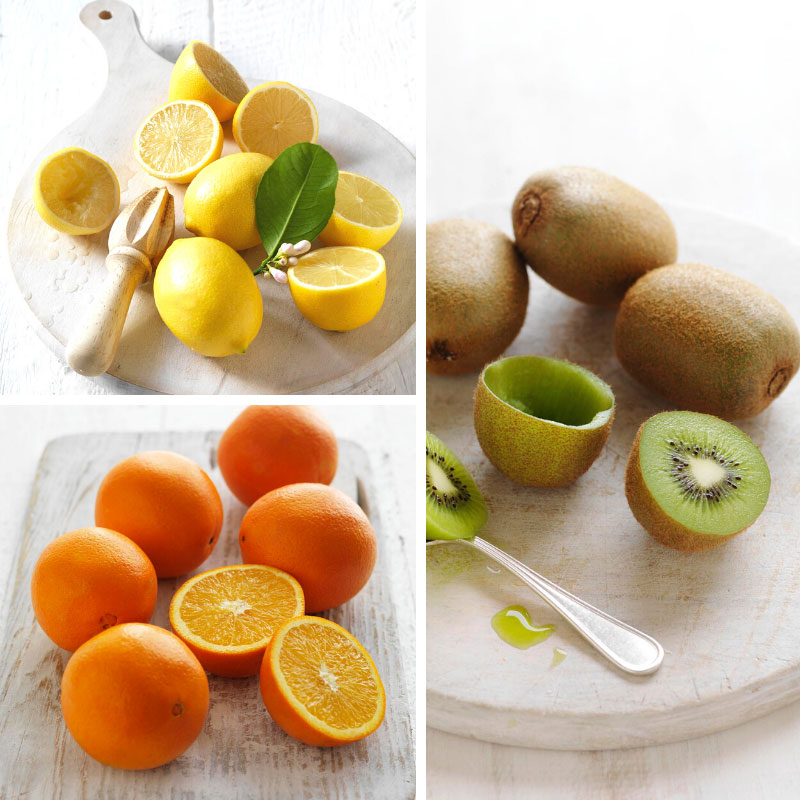 As a mid-meal snack, it's hard to beat an orange, peeled and served raw, or with a handful of cashews. For variety and to boost the number of nutrients in your meals add sliced orange segments to salads and juice to winter salad dressings and puddings. Navel oranges are plentiful and available for $2-$3 a kilo or $4-$6 for a 3-kilo net bag. Juicy antioxidant rich blood oranges are now in season and available for $5-$6 a kilo.
Rhubarb is in good supply and selling for $4-$5 a bunch. Stew chopped rhubarb with strawberries, a little caster sugar and the juice of a blood orange. To serve, layer vanilla yoghurt and the cooked rhubarb mixture into serving glasses.
For vitamin C, few fruits exceed the amount of vitamin C in kiwifruit, they contain a whopping 120% the recommended daily intake. Kiwifruit are also great for digestive health with 9% RDI fibre, kiwifruit help to feed the good bacteria in our gut and keep us regular. Nothing quite beats a kiwifruit sliced into a fruit salad or dipped in dark chocolate. Green kiwifruit are $-$ a kilo or around $1 each, depending on size.
There's an apple to suit everyone's taste. Enjoy them raw cut into slices with cheese and in these delicious recipes, Cauliflower 'tabouli', chickpea and apple salad and Granny smith apple crumble. Depending on variety apples are ranging in price from $4-$10 a kilo.
Naturally sweet and juicy pears are 'pear'fect for roasted, poached and baking. Add pears to a bread & butter puddings or whip up pear, date & chocolate crumble Select from Packham, Buerru Bosc and Corella varieties. Prices are ranging from $3-$7 a kilo depending on variety and size.
Aromatic and flavoursome strawberries are also a good source of fibre. This week we should see strawberries on sale for around $3.50-$6 a punnet, depending on growing area, variety, and berry and punnet size. Some of the most memorable desserts ever created include strawberries, like these easy to make Strawberry & rhubarb crumbles.
Avocados contain 14 vitamins and minerals including vitamins B1, B2, B3, C and E and despite their creamy texture, avocadoes provide valuable fibre? Pick up a Hass avocado this week for $2-$4 each, depending on size and quality.
Supplies of antioxidant-rich blueberries from Caboolture and Coffs Harbour are delicious eating and $3-$6 a punnet. Did you know that purples foods like blueberries can protect your brain health?
Make the most of late winter lemons. Juice and lemon zest add flavour to marinades, cakes, steamed puddings or make your own preserved lemon. Select lemons that feel heavy for their size; this indicates good juice content. Lemons are $4-$6 a kilo. Whip up an easy lemon curd in 15 minutes or this lemon delicious pudding is a tasty treat.